Oppy Transport receives SmartWay certification
We are thrilled to announce that Oppy Transport is a certified SmartWay partner, a testament to our commitment to sustainability. The SmartWay program helps companies advance supply chain initiatives by measuring, benchmarking and improving freight transportation efficiency in an industry known for its environmental challenges. While this achievement marks a significant step, it is just the beginning of Oppy's journey towards a more sustainable supply chain.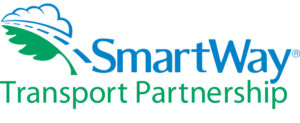 "SmartWay is more than just a recognition," shared Executive Director of Operations and Logistics Stewart Lapage. "It is a pledge to prioritize environmentally conscious carriers and optimize transportation. As we continue to collect data and insights into our transportation operations, we are poised to set more substantial goals and contribute to a greener and more sustainable future."
The team gives a special shoutout to Sales and Marketing Associate Julie Barber for meticulously evaluating thousands of carriers and documenting truck utilization to achieve this recognition.
Stay tuned for updates on Oppy's ongoing initiatives to make a positive impact in the world of transportation.