Oppy Transport in the news: Distribution Center saves time and money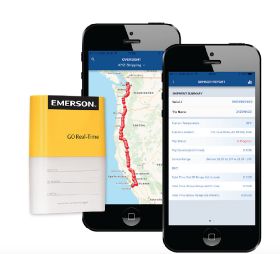 The Oppenheimer Group, known to many as Oppy, is a leading North American fresh produce distribution and marketing company. The organization sources over 100 varieties of fruits and vegetables from more than 25 countries and delivers them to retailers, club stores and foodservice operators across the United States and Canada as well as export markets.
The Oppenheimer Group transports thousands of valuable and volatile shipments annually. Before using the GO Real-Time product line, a single order could require the transport team to make five to ten calls to the carrier, which was very time-consuming.
"We have tried various temperature monitoring solutions, but many devices would go missing during transit or upon arrival at the destination leaving them without any information about temperature throughout the trip," said Stewart Lapage, Director of Transportation at The Oppenheimer Group…