Oppy Transport adds business development expert
Oppy Transport, the transportation and logistics arm of The Oppenheimer Group, has named Chase Wrightson to the new position of senior business development manager. Based in the company's Newark, Del. office, Wrightson oversees the new business strategy for Oppy's third party logistics company.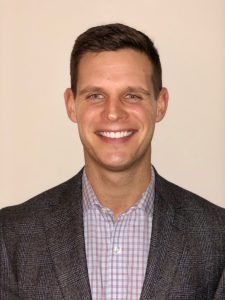 Wrightson joined Oppy Transport last autumn, bringing a wealth of logistics expertise gained in seven years of increasing responsibility with C.H. Robinson/Robinson Fresh. His most recent role was regional category manager, having also served as a business analyst and account manager. Wrightson holds a B.S. in Agricultural Economics from Clemson University.
Wrightson became part of the Oppy Transport team at an exciting, pivotal time in its operational development, according to Stewart Lapage, Oppy director of transportation.
"While Oppy has long been a fresh produce marketing and distribution company—having run an in-house logistics business called David Oppenheimer Transport (DOT) since the early 1990s— our strategy is evolving rapidly now," he said. "Not only do we contract with our carrier partners on fruit and vegetable transportation, we are moving both dry and temperature controlled freight. This opens up a whole new area of opportunity, which Chase is playing a significant role in developing."
Lapage notes that Wrightson's exemplary knowledge of the freight industry, background in fresh produce as well as other goods, and understanding of customer needs is enabling him to hit the ground running at Oppy.
Wrightson's efforts are dedicated to building Oppy's fresh and non-produce transportation customer base.
"It's exciting to be part of the process in these early stages," he said. "Our vision is to build a logistics network that delivers a world of fresh possibilities beyond just truckload and LTL transportation. Like the rest of Oppy, Oppy Transport is a full-service operation. In addition to our freight services, we have a network of dry and cold storage facilities where we're set up to warehouse, recondition, convert pallets, inspect and grade product, and more. We're developing Oppy Transport into the premier logistics choice for any industry.